Mechanism of action - Novartis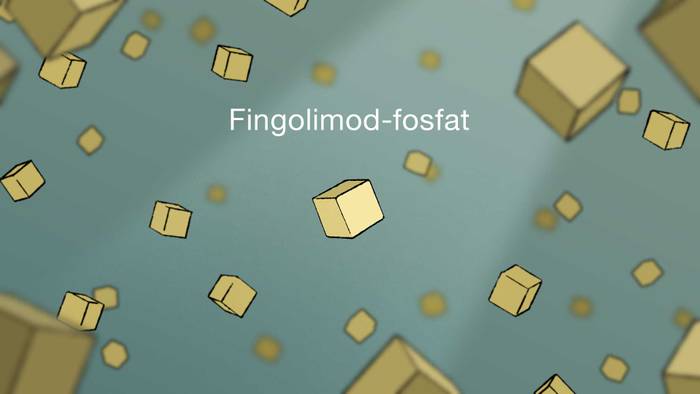 Novartis wanted a film that could explain the mechanism in their product which works against multiple sclerosis. Here is the script we got:
Fingolimod is an immunomodulating drug, used for treating multiple sclerosis (MS). Fingolimodphospate is a sphingosine-1-phosphate receptor modulator, which sequesters lymphocytes in lymph nodes, preventing them from contributing to an autoimmune reaction. It has been reported to reduce the rate of relapses in relapsing-remitting multiple sclerosis by approximately one-half over a two-year period.
We really had to turn our heads to be able to visualise this in an understandable way, and the collective IQ of our office went up by a considerable amount in the process.